Wednesday March 24th, 13:00 CET (Paris, Berlin, Madrid time)
Sjögren's Syndrome Clinical Trials: an update
with Professor Hendrika Bootsma, Head of department Rheumatology and Clinical Immunology, University Medical Center Groningen, the Netherlands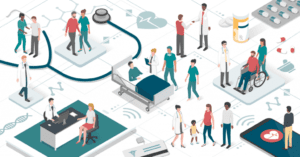 Sjögren Europe is delighted to invite you to our next webinar about clinical trials on Sjögren's Syndrome on Wednesday March 24th at 13:00 CET (Paris time).
The objective of this webinar is to provide accurate and up-to-date information about research on Sjögren's Syndrome.
If you would like to join, please, sign up here: https://zoom.us/webinar/register/WN_s9rkDq6cSIWIaurnAio6Ag
This webinar will be available on replay on our website in April.
Visit our social media pages to keep updated (see below)!
Your team, Sjögren Europe Board
This webinar has been organized with the help of unrestricted grants from SERVIER and NORGINE. 
Sjögren Europe strictly follows the EFPIA code. 
Sjögren Europe and the content of the webinar are totally independent from these companies.
April 2021
Sjögren Awarenenss Month