Monday June 14th 2021, 18:00 CET (Paris, Berlin, Madrid time)
Kick-off event for the World Sjögren's Day on July 23rd about Fatigue
Live Webinar
Fatigue in Sjögren's
with Prof Wan-Fai Ng
Professor of Rheumatology, Newcastle University Honorary Consultant Rheumatologist, Newcastle Hospitals NHS Foundation Trust Deputy Director, NIHR Newcastle Clinical Research Facility (CRF) Academic Lead, NIHR Bioresource Centre in Primary Sjögren's Syndrome (pSS)
Member of the Medical Board of Sjögren Europe and Trustee of the British Sjögren's Syndrome Association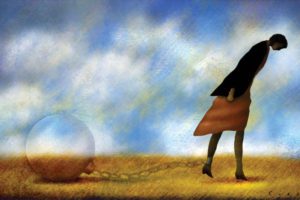 Dear Friends,
Sjögren Europe (SE) and The British Sjögren's Syndrome Association (BSSA) are very happy to announce and invite you to a live webinar about fatigue in Sjögren's.
Chronic fatigue is one of the most prevalent and debilitating symptoms in primary SS (pSS). Approximately 70% of pSS patients suffer from disabling fatigue, which is associated with reduced health-related quality of life. Fatigue in primary SS clearly differs from ordinary tiredness. We describe it as an ever-present, fluctuating, and nonrelievable lack of vitality being beyond one's own control.  In this webinar, Prof. Fai Ng will review the instruments used for evaluating pSS-related fatigue, the current understanding of the underlying psychosocial and physiological mechanisms of fatigue in pSS and the therapeutic strategies that have been studied in the management of fatigue in pSS.
The webinar is the kick-off event of Sjögren Europe activities for the World Sjögren's Day on July 23rd. This year the topic is Fatigue and several events about this topic will be implemented from June 14th in order to celebrate this day. Stay tuned and check our social media channels and our websites for more information about this day or our associations www.sjogreneurope.org and www.bssa.uk.net.
Please check the appropriate time for your time zone:
17:00 BST (UK, Portugal)
18:00 CET (France, Spain, Switzerland)
19:00 EEST (Greece, Finland, Romania)
Sjögren Europe Board and The British Sjögren's Syndrome Association
This webinar has been organized with the help of unrestricted grants from SERVIER, NOVARTIS and NORGINE. 
Sjögren Europe strictly follows the EFPIA code. 
Sjögren Europe and the content of the webinar are totally independent from these companies.