world sjögren's day
july 23, 2021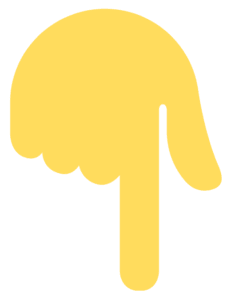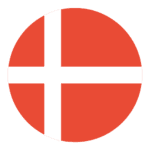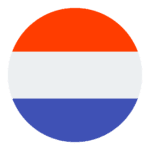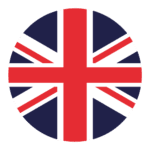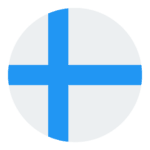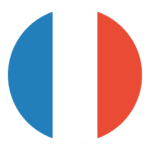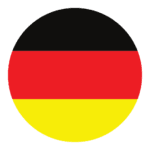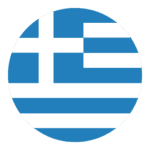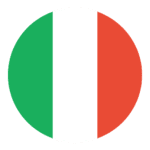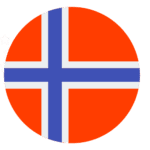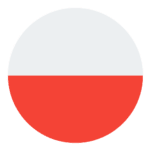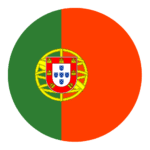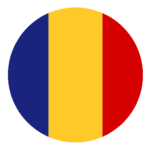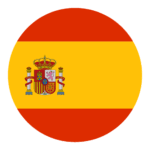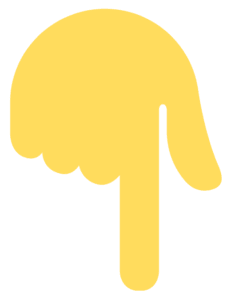 world sjögren's day 2021: a 3-axis campaign about fatigue
Sjögren Europe won the first prize at the Best Practice Fair Award at the EULAR PARE Virtual Conference 2021 for this campaign among more than 25 other different projects.
Click on the picture below to downlaod and read the poster we presented at the conference: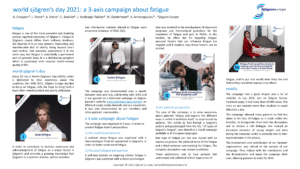 sjögren europe campaign for world sjögren's day 2021 is about fatigue
Fatigue is one of the most prevalent and disabling patient reported symptom of Sjögren's. Fatigue in Sjögren's clearly differs from ordinary tiredness. We describe it as an ever-present, fluctuating, and nonrelievable lack of vitality being beyond one's own control. Not everyone experiences it in the same way, but fatigue is undeniably a permanent part of patients' lives. It is a debilitating symptom which is associated with reduced health-related quality of life.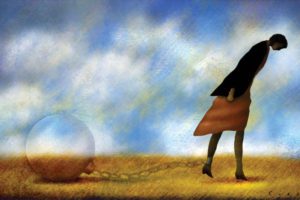 Because we want to contribute to increase awareness and acknowledgment of fatigue as a major factor in Sjögren's and promote a growing knowledge that Sjögren's is a systemic disease, we present and share with you various activities and informative material related to fatigue in anticipation of World Sjögren's Day 2021. With this we hope to bring forth a topic often misinterpreted and so poorly addressed.
Follow the campaign on Facebook, Twitter and Instagram or register to our newsletter too!
You can read our press release here.
This campaign has been organized with the help of unrestricted grants from MC2 THERAPEUTICS, NORGINE, NOVARTIS and SERVIER. We are grateful to them fo their trust, support and the freedom of enterprise which they have thus offered us.
Sjögren Europe strictly follows the EFPIA code.
Sjögren Europe and the content of this campaign are totally independent from these companies.
targeting chronic fatigue in sjögren's syndrome
by Prof. dr. Rinie Geenen
On the actual World Sjögren's day, we share this self-help booklet on targeting chronic fatigue in Sjögren's Syndrome by Prof. dr. Rinie Geenen, who is a psychologist at Utrecht University, the Netherlands. He was involved in the development of treatment programs and international guidelines for the treatment of fatigue and pain in rheumatic and musculoskeletal diseases.
This booklet offers tips for targeting chronic fatigue in Sjögren's. First, personal factors that can influence fatigue are mapped. Next, it explains how those factors can be tackled.
Sjögren Europe is grateful to Prof. Geenen for his permission to publish this booklet.
Click on the picture below to read the booklet: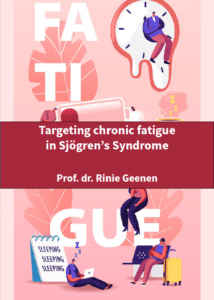 You can also download the pdf file of the booklet here.
15 types of sjögren's fatigue
The core of our campaign is to express and raise awareness about patients' fatigue and the different ways it manifests itself. To this end, we are sharing Teri Rumpf's 15 types of Sjögren's fatigue with you in a multilingual visual campaign on social media and on our website. We shared one type of fatigue a day.
summary
The 15 types of fatigue result from the 2nd revival of an essay Teri Rumpf wrote for the Sjögren's Foundation almost 2 decades ago, originally entitled 11 Types of Fatigue.
Introduction
1. Basic Fatigue
This is the inherent fatigue that I attribute to the inflammatory, autoimmune nature of Sjögren's. It's with me all the time. It differs from normal fatigue in that you don't have to do anything to deserve it. It can vary from day to day but is always there. For me, there appears to be a correlation between this kind of fatigue and sed rate (ESR). When one goes up, so does the other. I don't know how often this phenomenon occurs. I could also call this my baseline fatigue, which fluctuates and gets better or worse. All of the following are superimposed on this basic fatigue.
2. Rebound fatigue
If I push myself too far and ignore the cues my body is sending me to stop and rest, my body will fight back. When I do more than I should, the result is an immobilizing fatigue. It comes on after the fact, i.e., do too much one day and feel it the next. If I push myself today, I very likely will have to cancel everything tomorrow. An extended period of doing more than I should will almost certainly cause a flare.
3. Sudden fatigue
This 'crumple and fold' phenomenon makes me resemble a piece of laundry. It comes on suddenly, and I have to stop whatever I'm doing and just sit down (as soon as I can). It can happen anywhere, at any time. It is the kind of fatigue that makes me shut off the computer in mid-sentence. It is visible to those who are observant and know what to look for, even though I make gargantuan efforts to disguise the fact that it is happening.
4. Weather related fatigue
Not everyone has this particular talent, but I can tell that the barometric pressure is dropping while the sky remains blue and cloudless. I feel a sweeping wave, a malaise, that sometimes lifts just after the rain or snow has started. Likewise, I know when a weather front is moving away, even while torrents of water are falling from the sky. I feel a lightening in my body and begin to have more energy. This kind of fatigue is accompanied by an increase in muscle aches and joint pain.
5. Molten lead phenomenon
This fatigue is present when I open my eyes in the morning and know that it is going to be a particularly bad day. It feels as if someone has poured molten lead in my head and on all my limbs while I slept. My muscles and joints hurt and doing anything is like walking with heavy weights. It is often associated with increased symptoms of fibromyalgia and sometimes helped by heat and massage.
6. Tired-wired
Tired-wired is a feeling that comes from certain medications, such as prednisone, too much caffeine, or too much excitement or perhaps it is just a function of Sjögren's. My body is tired, but my mind wants to keep gong and won't let my body rest.
7. Flare-related fatigue
Flare-related fatigue is an unpredictable state of increased fatigue that can last for days or weeks. It may be caused by an increase in disease activity or an undetected infection. If the latter, it either resolves on its own, or eventually presents other signs and symptoms that can be diagnosed. Additional rest is essential to deal with this kind of fatigue, but rest alone will not necessarily improve it or make it go away. Once a flare begins, it is impossible to predict where it will go or how long it will last.
8. Fatigue related to other physical causes
Fatigue related to other physical causes, such as thyroid problems or anemia or other diseases superimposed on Sjögren's. This kind of fatigue makes you feel that you are climbing a steep hill when you are really walking on level ground. It may resolve once the underlying organic condition is diagnosed and treated. Thyroid problems and anemia are both common among Sjögren's patients, but many other kinds of fatigue may be superimposed. Sjögren's and fibromyalgia often co-exist, such that it is difficult to separate one from the other.
9. Fatigue impairs concentration
Fatigue impairs concentration, precludes thought, and makes me too tired to talk, think or read. Fatigue robs me of memory and encloses me in a fog of cotton wool so thick I can't find my way out until the fog miraculously lifts. For me, brain fog goes hand-in-hand with other kinds of pernicious fatigue.
10. Stress, distress, anxiety or depression
Stress, distress, anxiety or depression all can create a leaden kind of emotional fatigue that can be as exhausting as one due to physical causes. Although some people do not associate their increased fatigue with emotional states, many are aware of the effects of increased anxiety and depression, even if they cannot control what they feel. Intense emotion is very draining. Stress, anxiety and depression all are known to disrupt sleep.
11. Fatigue that comes from not sleeping well
Some people with Sjögren's have trouble both getting to sleep and staying asleep. Some wake up in the morning feeling as if they had never slept at all. Many aspects of Sjögren's affect sleep: being too dry, in too much pain or malaise; multiple trips to the bathroom, the need for water or to put in eye ointment all deter a good sleep. Lack of restorative sleep increases fatigue. Fibromyalgia worsens when you don't get a good night's sleep. Chronic pain increases fatigue.
12. Fatigue that comes with normal aging
I'm old enough for Medicare now and my friends are more tired too, although they seem to be able to do two or three or even four times what I can do on any given day. In fact, the gap between what they can do and what I can do just seems to be growing, despite my best efforts. It's been a long time since I tried to keep up, but it still hurts that I can't.
13. Fatigue that comes from a chronic illness that just won't quit
We've all heard the expression "sick and tired of being sick and tired" and that phrase truly captures what many of us feel. I would take it one step further. There's a fatigue that comes with the uncertainty of a chronic disease. It's a debilitating fatigue born of never knowing what will come next. The chronicity of Sjögren's can wear me down and I have to make special attempts not to let it. When these attempts don't work, I wait a while and try to find something else that distracts me from my illness.
14. Fatigue that comes from trying to keep up with family and friends who don't have a chronic illness
As much as I try, it just isn't possible to keep up. I'm on a schedule that's all my own, and as much as I fight it, it separates me from the people I love. I'm willing to compromise to do things their way, but my body won't cooperate.
15. Doctor Fatigue
I get very tired of spending my time in waiting rooms, having lab tests, and going to doctors. I don't understand why I didn't say this before. I'm sure it's self-explanatory. Enough said.
fatigue in sjögren's webinar
with Prof Wan-Fai Ng
The kick-off event for the World Sjögren's Day on July 23, 2021 about Fatigue is a live Webinar about Fatigue in Sjögren's with Prof Wan-Fai Ng, Professor of Rheumatology, Newcastle University Honorary Consultant Rheumatologist, Newcastle Hospitals NHS Foundation Trust Deputy Director, NIHR Newcastle Clinical Research Facility (CRF) Academic Lead, NIHR Bioresource Centre in Primary Sjögren's Syndrome (pSS), Member of the Medical Board of Sjögren Europe and Trustee of the British Sjögren's Syndrome Association.
This webinar was held on June 14, 2021 in association with the BSSA.
You can watch the webinar on replay just below or by clicking on the flags to watch it in your language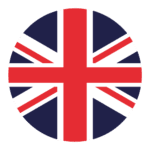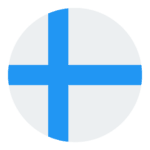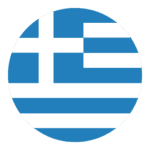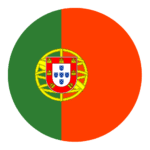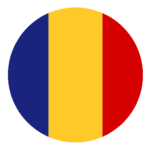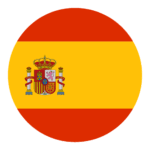 You can also download the slides of the webinar here!