world sjögren's day
july 23, 2022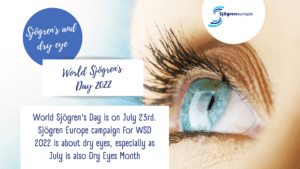 World Sjögren's Day is on July 23rd. This year, our campaign will be about dry eyes, especially as July is also Dry Eyes Month. Although Sjögren's is a systemic disease that goes far beyond dryness, dryness remains a frequent, significant and disabling symptom.
webinar about dry eyes
going beyond hydration for dry eye in sjögren's; a complete perspective

To initiate World Sjögren's Day 2022 campaign, we organised a webinar about dry eyes! This webinar was held on Tuesday July 5th 2022 with Dr Ankur Barua, ophtalmologist, in association with the BSSA. You can watch this webinar on replay just below (this webinar will be subtitled in other languages later in the year).
This webinar will be organized with the help of unrestricted grants from Janssen, Norgine, Novartis and Servier.
Sjögren Europe strictly follows the EFPIA code.
Sjögren Europe and the content of the webinar are totally independent of these companies.
sjögren's and dry eye - 12 points regarding the topic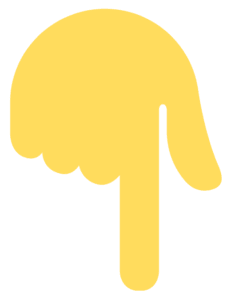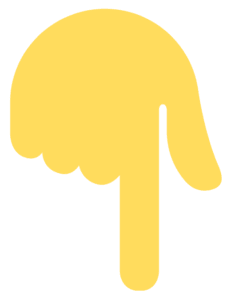 with Dr Ankur Barua, ophtalmologist
1. Dry eye is a multifactorial disease
There is often not just "one type" of dry eye; and not all those with Sjögren's have the same level or form of dry eye
2. Dry eye in Sjögren's is not fully understood
There is still a lot to learn about the mechanism of dry eye in Sjögren's, but there are more and more effective treatments in dry eye disease with positive results
3. Dry eye is still underdiagnosed and undertreated
There are still people with Sjögren's who remain undiagnosed. There are numerous reasons for this, but often because the threshold to refer to a specialist for dry eye may be higher than for other conditions
4. Symptoms of dry eye disease can vary widely
Dry eye symptoms are extremely variable and can also range in intensity. Some sufferers may have mild symptoms but have quite advanced changes on examination. The opposite may occur where the signs do not match the level of symptoms
5. The majority of dry eye patients are women and post-menopausal
This aligns with those who are diagnosed with Sjögren's and demonstrates the importance of sex hormones in Sjögren's and dry eye disease alike
6. Dry eye disease in Sjögren's can lead to other issues if not adequately treated
If not effectively treated, issues such as corneal ulcers including bacterial infections can occur. Poor ocular surface condition can lead to other inflammatory risk factors including blepharitis leading to secondary corneal infections
7. There have been significant advances in dry eye treatment over the past few years
Dry eye treatment is not limited to lubricating drops. Dry eye is thought to be multifactorial with a significant inflammatory component. Therefore new treatments aim to address the inflammation. There are also newer lubricating drops which aim to replace specific parts of the tear film and also aim to have a more lasting effect
8. Specialist contact lenses are effective in advanced cases of dry eye disease in Sjögren's
There are specialist contact lenses which keep the surface of the eye well hydrated throughout the time the lens is in place. These lenses have a rigid shape which hold fluid within them creating an interface between the lens and the surface of the eye. When fitted by a specialist, they can be very effective in certain severe cases
9. The environment plays a crucial role in dry eye disease
Environmental factors which can be modified may play a vital role in successfully controlling the effect of dry eye disease in Sjögren's. While Sjögren's has an autoimmune basis, there are many environmental factors which could influence the symptoms and effects of the dry eye component. (for example, air conditioning, central heating, humidity, pollution). These factors can affect the quality of life in this condition
10. Sjögren's does not exclusively involve dry eye disease, so an assumption of solely dry eye disease should not be made
Other eye conditions are found in Sjögren's, some rarer than others. This is why not all eye symptoms should be attributed to dry eye alone. There are other conditions that can occur, and may be found more commonly in Sjögren's. It is often assumed that the only condition linked to this condition is dry eye
11. Other eye conditions, and other health conditions can influence the effect on dry eye in Sjögren's
Other eye drops such as glaucoma drops can exacerbate dry eye, and any eye drops containing preservatives can also exacerbate dry eye disease. In addition to this, other health conditions such as diabetes and types of arthritis can be linked to dry eye disease. Furthermore, some medications (not just eye drops) can make dry eye worse. Dry eye is truly a multifactorial condition
12. Dry eye disease, with the aid of a specialist in the condition, can be effectively controlled in Sjögren's
It is important to emphasise that dry eye in Sjögren's has a wide range of states and each person needs a customised treatment plan, and can be very effectively managed with the right stepwise treatment
sjögren's and dry eye - patients' perspectives for world sjögren's day 2022
Here we share with you some patients' perspectives about Sjögren's and dry eye where they explain how it is a challenge for them and how it impacts their life.
Sjögren's is often characterized by dry eyes (xerophtalmia) and dry mouth (xerostomia). Dry eyes and dry mouth are disabling symptoms that have a strong impact on the quality of life. However, Sjögren's is so much more than dry eyes and dry mouth: it can affect the whole body.
Sjögren's is a rheumatic, autoimmune and systemic disease with diverse clinical expression, prognosis and a multidimensional complexity. Diagnosing, treating, following up and researching Sjögren's remains a significant challenge which is equalled by the lack of acknowledgment and recognition that it is a devastating disease, affecting patients physically, mentally, emotionally, socially, and financially. Quality of life is dramatically impaired. It is difficult and frequently impossible for others to understand how patients feel, how they must lead their lives with a disease lacking effective and specific treatment that has them living daily with invisibility, unpredictability, and unimaginable suffering.
For World Sjögren's Day 2022 on July 23 and Dry Eye Month we decided to focus on a traditional manfestation of Sjögren's: dry eye. This frequent, significant and debilitating symptom remains too often underdiagnosed and undertreated. Like all other symptoms of Sjögren's, it deserves more and better attention and solutions. Many patients in Europe still miss some basic quality information about one of the most common manifestations of this disease and feel misunderstood about it. As a young organisation, we chose to start with the beginning before digging deeper in the complexity and heterogeneity of Sjögren's.
world sjögren's day
july 23, 2021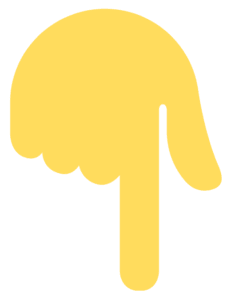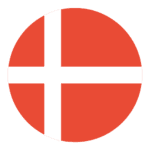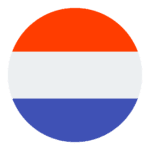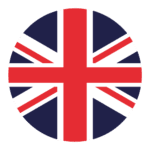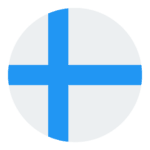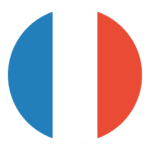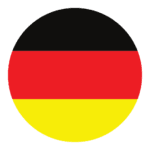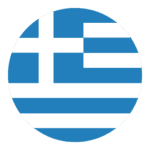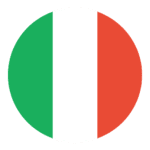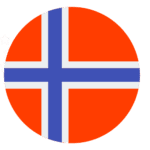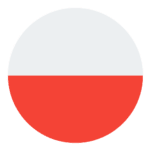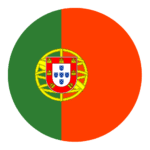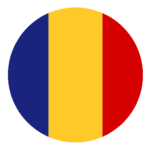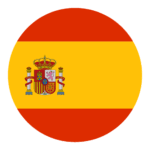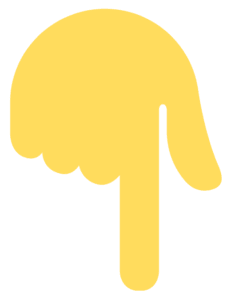 world sjögren's day 2021: a 3-axis campaign about fatigue
Sjögren Europe won the first prize at the Best Practice Fair Award at the EULAR PARE Virtual Conference 2021 for this campaign among more than 25 other different projects.
Click on the picture below to downlaod and read the poster we presented at the conference: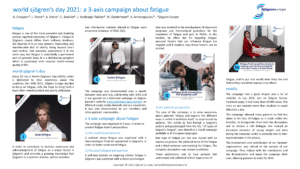 sjögren europe campaign for world sjögren's day 2021 is about fatigue
Fatigue is one of the most prevalent and disabling patient reported symptom of Sjögren's. Fatigue in Sjögren's clearly differs from ordinary tiredness. We describe it as an ever-present, fluctuating, and nonrelievable lack of vitality being beyond one's own control. Not everyone experiences it in the same way, but fatigue is undeniably a permanent part of patients' lives. It is a debilitating symptom which is associated with reduced health-related quality of life.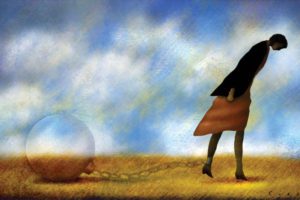 Because we want to contribute to increase awareness and acknowledgment of fatigue as a major factor in Sjögren's and promote a growing knowledge that Sjögren's is a systemic disease, we present and share with you various activities and informative material related to fatigue in anticipation of World Sjögren's Day 2021. With this we hope to bring forth a topic often misinterpreted and so poorly addressed.
Follow the campaign on Facebook, Twitter and Instagram or register to our newsletter too!
You can read our press release here.
This campaign has been organized with the help of unrestricted grants from MC2 THERAPEUTICS, NORGINE, NOVARTIS and SERVIER. We are grateful to them fo their trust, support and the freedom of enterprise which they have thus offered us.
Sjögren Europe strictly follows the EFPIA code.
Sjögren Europe and the content of this campaign are totally independent from these companies.
targeting chronic fatigue in sjögren's syndrome
by Prof. dr. Rinie Geenen
On the actual World Sjögren's day, we share this self-help booklet on targeting chronic fatigue in Sjögren's Syndrome by Prof. dr. Rinie Geenen, who is a psychologist at Utrecht University, the Netherlands. He was involved in the development of treatment programs and international guidelines for the treatment of fatigue and pain in rheumatic and musculoskeletal diseases.
This booklet offers tips for targeting chronic fatigue in Sjögren's. First, personal factors that can influence fatigue are mapped. Next, it explains how those factors can be tackled.
Sjögren Europe is grateful to Prof. Geenen for his permission to publish this booklet.
Click on the picture below to read the booklet: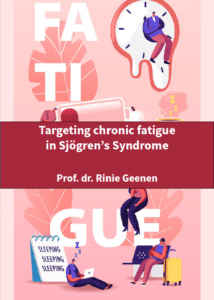 You can also download the pdf file of the booklet here.
15 types of sjögren's fatigue
The core of our campaign is to express and raise awareness about patients' fatigue and the different ways it manifests itself. To this end, we are sharing Teri Rumpf's 15 types of Sjögren's fatigue with you in a multilingual visual campaign on social media and on our website. We shared one type of fatigue a day.
summary
The 15 types of fatigue result from the 2nd revival of an essay Teri Rumpf wrote for the Sjögren's Foundation almost 2 decades ago, originally entitled 11 Types of Fatigue.
Introduction
1. Basic Fatigue
This is the inherent fatigue that I attribute to the inflammatory, autoimmune nature of Sjögren's. It's with me all the time. It differs from normal fatigue in that you don't have to do anything to deserve it. It can vary from day to day but is always there. For me, there appears to be a correlation between this kind of fatigue and sed rate (ESR). When one goes up, so does the other. I don't know how often this phenomenon occurs. I could also call this my baseline fatigue, which fluctuates and gets better or worse. All of the following are superimposed on this basic fatigue.
2. Rebound fatigue
If I push myself too far and ignore the cues my body is sending me to stop and rest, my body will fight back. When I do more than I should, the result is an immobilizing fatigue. It comes on after the fact, i.e., do too much one day and feel it the next. If I push myself today, I very likely will have to cancel everything tomorrow. An extended period of doing more than I should will almost certainly cause a flare.
3. Sudden fatigue
This 'crumple and fold' phenomenon makes me resemble a piece of laundry. It comes on suddenly, and I have to stop whatever I'm doing and just sit down (as soon as I can). It can happen anywhere, at any time. It is the kind of fatigue that makes me shut off the computer in mid-sentence. It is visible to those who are observant and know what to look for, even though I make gargantuan efforts to disguise the fact that it is happening.
4. Weather related fatigue
Not everyone has this particular talent, but I can tell that the barometric pressure is dropping while the sky remains blue and cloudless. I feel a sweeping wave, a malaise, that sometimes lifts just after the rain or snow has started. Likewise, I know when a weather front is moving away, even while torrents of water are falling from the sky. I feel a lightening in my body and begin to have more energy. This kind of fatigue is accompanied by an increase in muscle aches and joint pain.
5. Molten lead phenomenon
This fatigue is present when I open my eyes in the morning and know that it is going to be a particularly bad day. It feels as if someone has poured molten lead in my head and on all my limbs while I slept. My muscles and joints hurt and doing anything is like walking with heavy weights. It is often associated with increased symptoms of fibromyalgia and sometimes helped by heat and massage.
6. Tired-wired
Tired-wired is a feeling that comes from certain medications, such as prednisone, too much caffeine, or too much excitement or perhaps it is just a function of Sjögren's. My body is tired, but my mind wants to keep gong and won't let my body rest.
7. Flare-related fatigue
Flare-related fatigue is an unpredictable state of increased fatigue that can last for days or weeks. It may be caused by an increase in disease activity or an undetected infection. If the latter, it either resolves on its own, or eventually presents other signs and symptoms that can be diagnosed. Additional rest is essential to deal with this kind of fatigue, but rest alone will not necessarily improve it or make it go away. Once a flare begins, it is impossible to predict where it will go or how long it will last.
8. Fatigue related to other physical causes
Fatigue related to other physical causes, such as thyroid problems or anemia or other diseases superimposed on Sjögren's. This kind of fatigue makes you feel that you are climbing a steep hill when you are really walking on level ground. It may resolve once the underlying organic condition is diagnosed and treated. Thyroid problems and anemia are both common among Sjögren's patients, but many other kinds of fatigue may be superimposed. Sjögren's and fibromyalgia often co-exist, such that it is difficult to separate one from the other.
9. Fatigue impairs concentration
Fatigue impairs concentration, precludes thought, and makes me too tired to talk, think or read. Fatigue robs me of memory and encloses me in a fog of cotton wool so thick I can't find my way out until the fog miraculously lifts. For me, brain fog goes hand-in-hand with other kinds of pernicious fatigue.
10. Stress, distress, anxiety or depression
Stress, distress, anxiety or depression all can create a leaden kind of emotional fatigue that can be as exhausting as one due to physical causes. Although some people do not associate their increased fatigue with emotional states, many are aware of the effects of increased anxiety and depression, even if they cannot control what they feel. Intense emotion is very draining. Stress, anxiety and depression all are known to disrupt sleep.
11. Fatigue that comes from not sleeping well
Some people with Sjögren's have trouble both getting to sleep and staying asleep. Some wake up in the morning feeling as if they had never slept at all. Many aspects of Sjögren's affect sleep: being too dry, in too much pain or malaise; multiple trips to the bathroom, the need for water or to put in eye ointment all deter a good sleep. Lack of restorative sleep increases fatigue. Fibromyalgia worsens when you don't get a good night's sleep. Chronic pain increases fatigue.
12. Fatigue that comes with normal aging
I'm old enough for Medicare now and my friends are more tired too, although they seem to be able to do two or three or even four times what I can do on any given day. In fact, the gap between what they can do and what I can do just seems to be growing, despite my best efforts. It's been a long time since I tried to keep up, but it still hurts that I can't.
13. Fatigue that comes from a chronic illness that just won't quit
We've all heard the expression "sick and tired of being sick and tired" and that phrase truly captures what many of us feel. I would take it one step further. There's a fatigue that comes with the uncertainty of a chronic disease. It's a debilitating fatigue born of never knowing what will come next. The chronicity of Sjögren's can wear me down and I have to make special attempts not to let it. When these attempts don't work, I wait a while and try to find something else that distracts me from my illness.
14. Fatigue that comes from trying to keep up with family and friends who don't have a chronic illness
As much as I try, it just isn't possible to keep up. I'm on a schedule that's all my own, and as much as I fight it, it separates me from the people I love. I'm willing to compromise to do things their way, but my body won't cooperate.
15. Doctor Fatigue
I get very tired of spending my time in waiting rooms, having lab tests, and going to doctors. I don't understand why I didn't say this before. I'm sure it's self-explanatory. Enough said.
fatigue in sjögren's webinar
with Prof Wan-Fai Ng
The kick-off event for the World Sjögren's Day on July 23, 2021 about Fatigue is a live Webinar about Fatigue in Sjögren's with Prof Wan-Fai Ng, Professor of Rheumatology, Newcastle University Honorary Consultant Rheumatologist, Newcastle Hospitals NHS Foundation Trust Deputy Director, NIHR Newcastle Clinical Research Facility (CRF) Academic Lead, NIHR Bioresource Centre in Primary Sjögren's Syndrome (pSS), Member of the Medical Board of Sjögren Europe and Trustee of the British Sjögren's Syndrome Association.
This webinar was held on June 14, 2021 in association with the BSSA.
You can watch the webinar on replay just below or by clicking on the flags to watch it in your language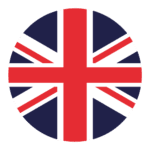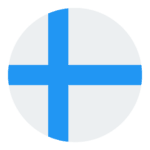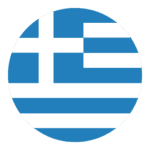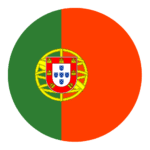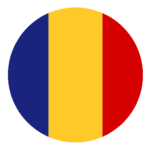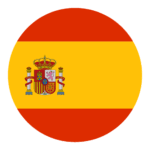 You can also download the slides of the webinar here!
july 23, 2020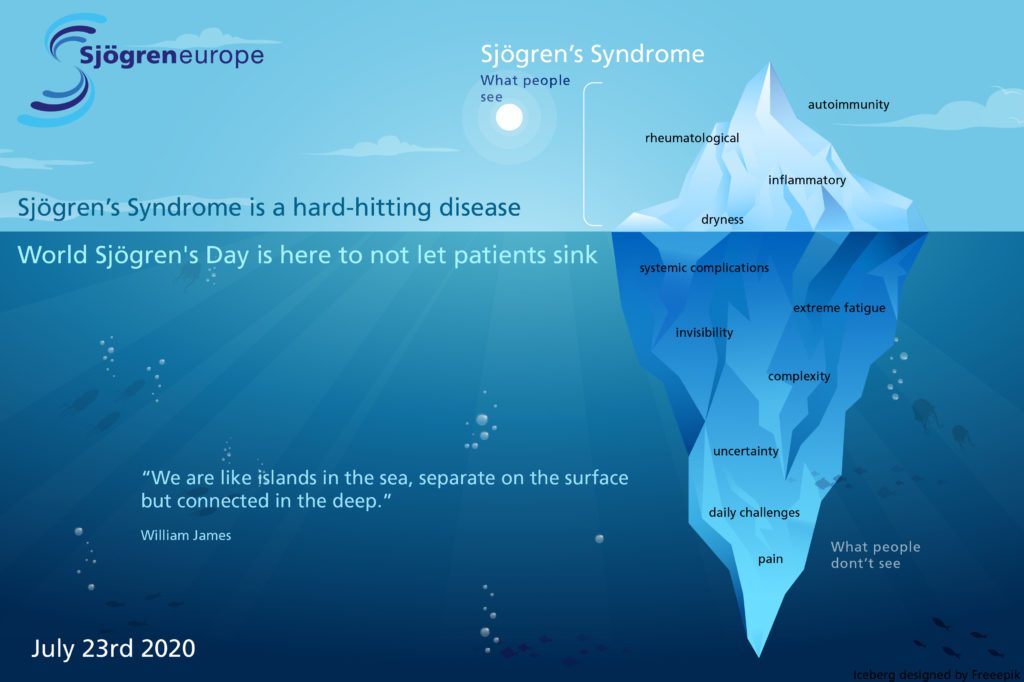 You can download this picture and spread it in order to raise awareness about Sjögren's. The image is available in the following languages:
press release
Sjögren's Syndrome is a hard-hitting disease
The burden of Sjögren's is wide and real although invisible
In honor of World Sjögren's Day, Sjögren Europe helps to spread the word to increase awareness about this invisible and hard to diagnose disease, which is one of the most prevalent but still lesser known autoimmune diseases.
Sjögren's patients often feel misunderstood because most of the debilitating symptoms are not visible to others and the disease is often not recognized largely due to a lack of awareness. "By increasing both public and professional awareness, the goal is to reduce diagnosis time and to advance research on the cure for this disorder" says Mrs. Alice Grosjean, President of Sjögren Europe. "It is also about recognising the burden that this disease represents in the lives of Sjögren's patients" she adds.
Sjögren's Syndrome is a systemic disease & its debilitating symptoms are felt throughout the entire body. Although the primary symptoms are dry eyes, dry mouth, fatigue & joint pain, Sjögren's may cause dysfunction of other organs, affecting the kidneys, gastrointestinal system, blood vessels, lungs, liver, pancreas, and the nervous system. Patients also have a higher risk of developing lymphoma. Women are nine times more likely to develop Sjogren's than men and diagnosis usually occurs around the age of 40.
Unfortunately, because the symptoms vary from person to person, and the disease often occurs in the presence of or mimics other diseases (such as lupus, rheumatoid arthritis, menopause, allergies or multiple sclerosis) Sjögren's is often misdiagnosed or overlooked. Typically, it takes three years (and sometimes much longer) to obtain a Sjogren's diagnosis once symptoms are noticed.
As a systemic disease, symptoms may remain steady or worsen overtime. There is no one single progression of the disease and this can make it challenging for patients and their physicians. While some people experience mild discomfort, others suffer debilitating symptoms that greatly impair their functioning. Early diagnosis and proper treatments are important as they may prevent serious complications and greatly improve a patient's quality of life.
Currently, there is no cure for Sjögren's Syndrome. However, treatments may improve various symptoms and prevent complications. Prescription medicines for dry eyes and dry mouth are available. Over-the-counter products may also be used to alleviate different types of dryness. Immunosuppressive medications are available to treat the serious internal organ symptoms. New treatments are being investigated and hopefully will be available in the near future. On average patients are prescribed upwards of 8 medications to treat the wide range of symptoms.
Rheumatologists have primary responsibility for managing Sjögren's Syndrome. Patients are also seen and treated by specialists such as eye care providers, dentists and other specialists depending on a patient's complications, while the big picture is often missed.
During World Sjögren's Day on July 23rd, Sjögren Europe will post on its social media pages its new campaign about the invisibility of the disease and the burden it represents in the lives of Sjögren's patients to help raise awareness and educate people about this hard hitting disease and how it affects the lives of those who live with it.
###
About Sjögren Europe
Sjögren Europe, a federation of national associations representing Sjögren's patients, was established in Switzerland in 2019 and is governed by Swiss law. All Board members, except one, suffer from Sjögren's.
The Medical Board of Sjögren Europe consists of well known European experts
Its key objectives are:
● To increase visibility, attention and solutions for Sjögren's Syndrome
● To be considered a vital partner and an additional force to address the numerous unmet needs
● To raise awareness on the disease
● To articulate patient voices throughout Europe
● To foster patient involvement in research
Sjögren Europe is a member of EURORDIS and a co-opted member of EULAR PARE.
Its activities include organizing an annual congress, webinars and workshops; promoting Sjögren's month in April and World Sjögren's Day on 23 July, producing a newsletter; and maintaining a social media presence, eg Facebook, website etc.
About World Sjögren's Day – 23 July
World Sjögren's Day was created to commemorate the birthday of Dr. Henrik Sjögren, the Swedish ophthalmologist who discovered Sjögren's in 1933.
World Sjögren's Day helps to put a face on the millions of people who live with this disease or suffer from symptoms and have yet to be diagnosed. It aims to increase awareness of Sjögren's Syndrome while also stressing the need for further research, additional diagnostics and new treatments. On this day, patients, their families, and friends join together and have their voices heard.